A summer program that is engaging, open-ended, sensory-driven, and community-oriented.
This summer we will spend time outside immersed in nature, led by licensed teachers and community partners.
June 27, 2023-August 17,2023 (Tuesday, Wednesday, and Thursday weekly)

---
Time:
Full Day- 8 am-4:30 pm
Mornings- 8 am-12 pm
Afternoons- 12:30 pm-4:30 pm
---
Teachers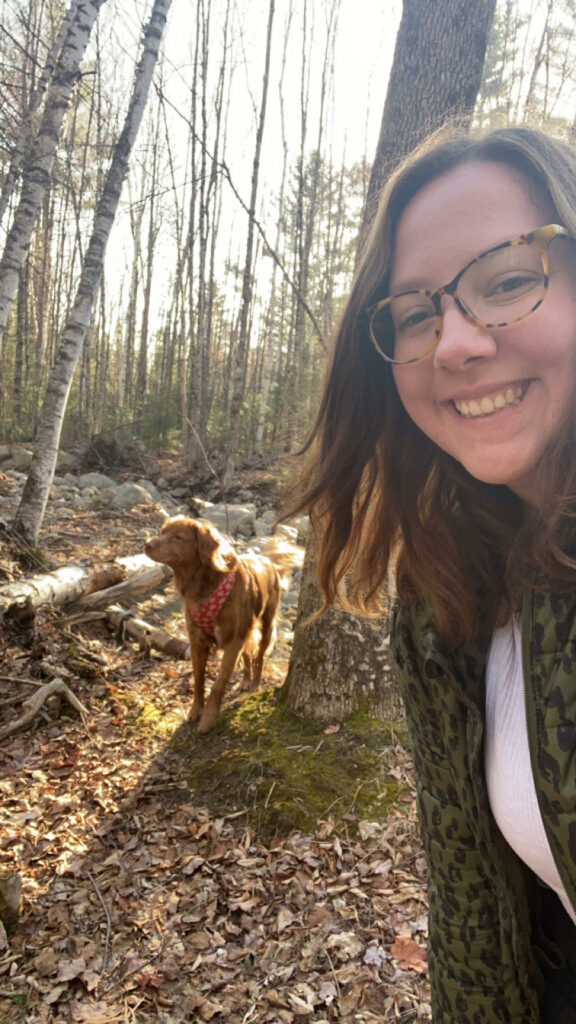 Kelsey is a passionate kindergarten teacher at Heartwood Public Charter School during the school year. Before becoming a kindergarten teacher, she taught preschool for three years at a nature-based preschool in Berlin, NH. She holds a BS in Elementary Education from Plymouth State University, along with a New Hampshire teacher certification for grades K-6. She is passionate about providing children with a student centered space where it is okay to make messes and mistakes. It is a priority to her that all children in her space know that they are loved and cherished. Kelsey enjoys spending time hiking with her dog, reading, traveling, and making pottery.
Shaunn grew up on the shoreline of Connecticut.  She fell in love with the mountains and moved to the NEK in 2016.  She has an AS in Environmental Science and Toxicology.  Previously, she worked remotely for a construction company.  Shaunn has been a volunteer Guardian ad Litem since 2019.  In those interactions with amazing and resilient young children, she realized a desire to become an educator. In 2022, she changed careers and began working as a pre-K paraeducator at the St. Johnsbury School.  In December, Shaunn joined the staff at the Heartwood Public Charter School as the assistant kindergarten teacher.  She is currently working towards a BS in Early Childhood Education with birth-to-five licensure from VSC.  Shaunn lives with her partner and their two dogs on their hobby farm in Guildhall, VT.  She loves spending time in nature, reading, and creating art.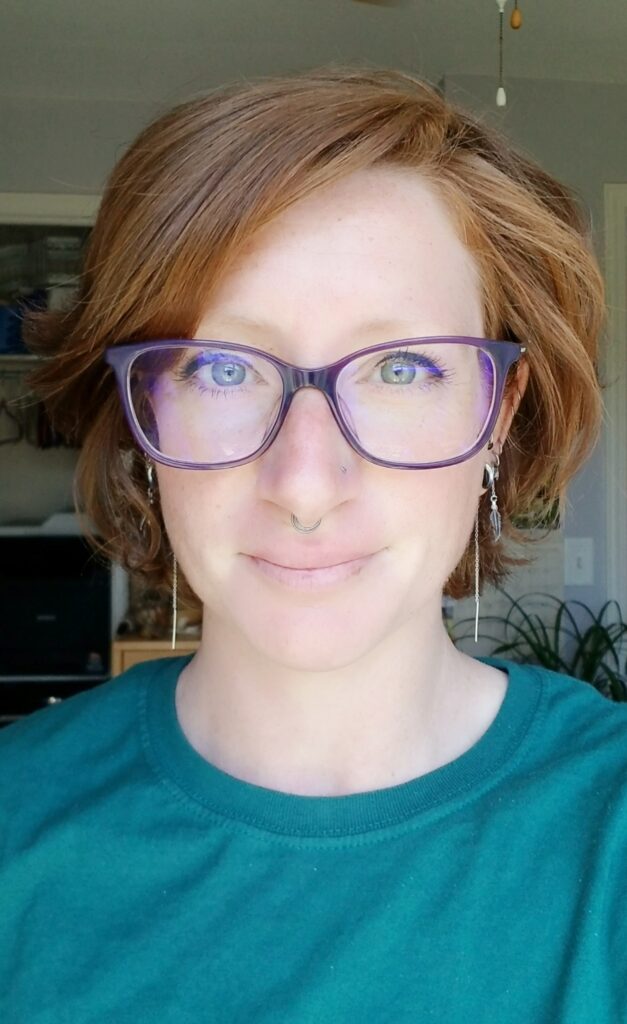 ---
Cost
Full Day (3 days per week, 8.5 hours per day) $1,043
Half Day (3 days per week, 4 hours per day) $799
---
Ages 3-7
---
To enroll you must complete these four forms.
1.) Child Care and Registration
3.)Student Information and Permission
4.)Permission for Evacuation and Medical Treatment
Upon receipt of these forms, Sunnybrook will email you a Quickbook invoice within 2 business days so you can pay the $100 deposit. Once the deposit is received we will email you to confirm your child's enrollment.
---
Scholarship
Guidelines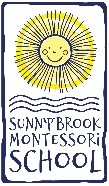 142B Main Street, Lancaster, NH 03584 • 603-788-3884 • www.sunnybrookmontessori.org
Gerrie Scott Memorial Scholarship Guidelines
Sunnybrook Montessori School values and supports families. We are pleased to offer our families financial assistance. Assistance is granted in the form of partial scholarships, contingent upon the availability of funds, which have been raised through fundraising efforts the previous school year.
Eligibility
Evidence of financial need.
If a family believes that special circumstances affect their ability to pay full tuition, they may describe their situation on the application.
Scholarships are awarded annually. You may apply each year.
Procedure
Complete the application and return it prior to May 15.
Provide all relevant supporting documentation of income and expenses (as relate to special circumstances).
If you are awarded a scholarship, you will receive a letter of approval that outlines the details.
Scholarship funds are paid directly to the school. The balance of tuition is the responsibility of the child's family.
NH Child Care Assistance
Sunnybrook participates in the NH Child Care Assistance Program. If eligible, families are asked to apply for NH Child Care Assistance in addition to Sunnybrook Scholarship. NHCCAP requires that a child begin attending school within 30 days of application submission, so applications for the upcoming school year should be submitted in mid-August. You may check your eligibility and apply online here: https://nheasy.nh.gov/#/ or get a paper copy here: https://www.dhhs.nh.gov/dcyf/cdb/eligibility.htm. The scholarship committee reserves the right to reassess and amend scholarship award amounts after hearing from the NHCCAP.
Availability
Scholarship funds are limited and may vary each year.
Meeting the eligibility requirements does not guarantee that a scholarship will be available.
The tuition balance may be paid in one, nine, or ten payments according to the schedule outlined in the Enrollment and Tuition Agreement.
Any past due tuition amount will cause the scholarship to be canceled unless a prior written arrangement with the Director has been established.
The scholarship committee maintains a strict non-discriminatory policy when considering scholarships.
If the child attends a full-day program, the scholarship may be applied to the school portion of the day only, unless family work hours make the extended day necessary.
Failure to attend regularly may result in the termination of the scholarship and reallocation of the residual scholarship to another qualifying child.
Confidentiality
Scholarship applications are kept strictly confidential.
Decisions will be made by the Executive board members.
Decisions will be communicated to applicants by mail.
Pay It Forward
Sunnybrook raises scholarship funds through several events throughout the school year. Scholarship recipients are encouraged to "pay it forward" for future families by contributing to Sunnybrook through volunteer efforts, including cleaning the classroom, participating in the scholarship fundraisers (Sunnybrook Breakfast, Spring Yard Sale), school maintenance & upkeep efforts, etc.
---
*We are in the process of partnering with Colonel Town Rec Department to offer swim lessons specifically for the children enrolled in our program and will email you with additional information when it is available.